---
Chris Christofi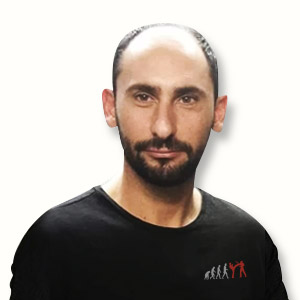 Qualifications:
Civilian Krav Maga Instructor since 2018

Fighting- & Selfdefense Skills:
Krav Maga since 2015

School: Having my own school since 2018
Read more on Facebook >
About:
Krav Maga is very important for me. It changed my way of thinking and my life style.
I am committed to my students to teach them how to use Krav Maga in their real life
and how important is to respect and believe in their selves.
☎️ 99 663143
? Nicosia Krav Maga Chris Λεωφόρο Κυριάκου Μάτση 16 ( Παλλουριώτισσα Λευκωσία )
Giannis Pavlou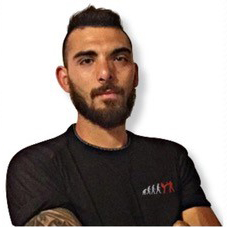 Qualifications:
Civilian Krav Maga Instructor
Instructor Kick Boxing K1

Fighting- & Selfdefense Skills:Krav Maga
Kick Boxing K1
Grappling Jiu Jitsu
School:Leoforos omonoias limassol
About:
I started Martial arts when I was 10 years old, with Judo. I like Krav Maga because there are no rules, it is purely self-defense. It is based on real facts and realistic situations.
Along with Krav Maga I have been training athletes at the Kick Boxing K1 with several races and Pancyprian competitions. I am Trainer in the Pan-Cypriot Kick Boxing K1 Federation and registered World WKN Federation.
Marios Papakyriakou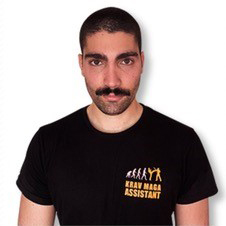 Qualifications:
Kravolution Assistent Instruktor
Fighting- & Selfdefense Skills:Krav Maga
Kick Boxing K1
Grappling Jiu Jitsu
Karate
Muay Thai
Krav Maga since 2018
Chrys Kyriakou
Qualifications:
Kravolution Assistent Instruktor

Fighting- & Selfdefense Skills:
Krav Maga since


Senal Polili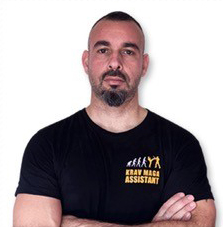 Qualifications:
Kravolution Assistent Instruktor

Fighting- & Selfdefense Skills:
Krav Maga
Kickboxing
Taekwondo